Oops! I really am becoming a bit remiss when it comes to blogging..but for good reason honest.
I've been busy making a website! Which I have to say for me, really deserves a mahoosive pat on the back, especially when you consider not much more than a year ago, I didn't even know how to turn a photo around!
Here's the proof!
Oh my despairing "computer teacher" at school would be so proud (she actually cried when she found out I'd scraped a pass in my "computer exam"!bless!)
The new bloggy look is a glimpse of my website and I'm really hoping to have it released into cyber space by Thursday...so please come back and celebrate with me..I'm going to have a FABBYDOO giveaway to celebrate!
(if you are interested "
yola.com
" offers free website set up with your own domain name! coooool!)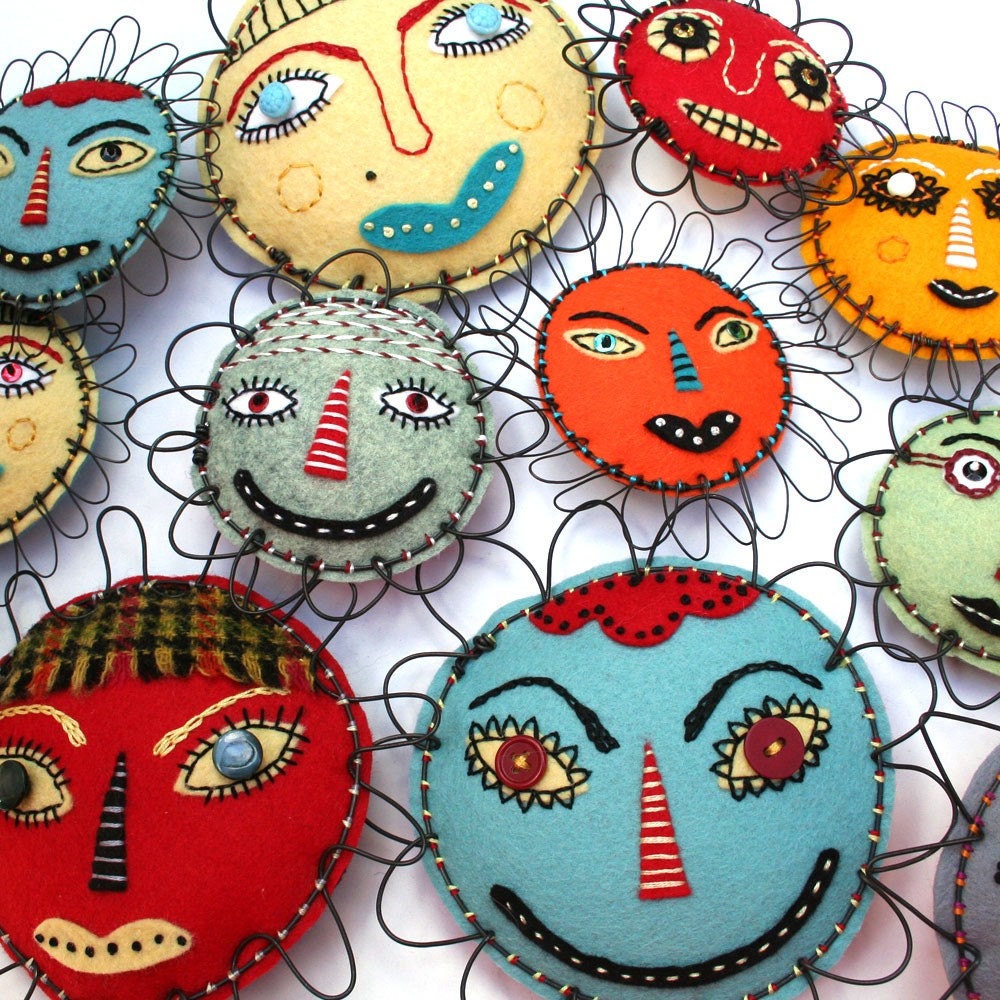 So I've managed to fit in a couple of wall hangings this week but very little else.
I made the happy discovery of
Rawbone studio
over on etsy which gave me a flash of inspiration. I have quite a few white spiral wire spines from notebooks which have accumulated from the journals I've made...never keen to throw anything out in case "it could be useful"...so I've incorporated a bit of wire in these hangings too...which I'm quite liking!
So now I'm off for a Sunday stroll to visit my bloggy friends..perfect day for it!
See you Thurday!!